Imagine. Create. Explore.
What if the library was more than just a place for books, music and movies? What if the library was a place to learn survival skills, brew beer and fix your bike? Find new opportunities to make, create and explore.
---
For many, the changing of the seasons is bittersweet, with cooler weather and back-to-school routines. Take some time to appreciate fall at ImagineIF Libraries by taking a deep breath and cozying up for the shorter days. Savor the season.
---
Battle of the Bulge: A Montana Perspective
Join authors John Driscoll and Randall LeCocq to hear about Montana's involvement in the largest land battle in United States history, WWII's Battle of the Bulge. At the end you can share your connection to the battle or buy a copy of the book and have it signed.
ImagineIF Kalispell Oak Room: Tuesday, November 20, 6-8 p.m.
---
Trivia @ the Brewery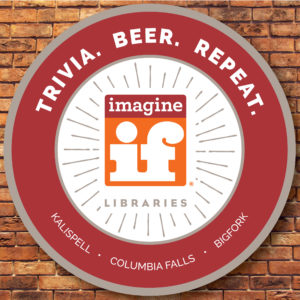 Enjoy trivia night every Monday at the brewery, with trivia questions provided by ImagineIF Libraries. Put your brain to the test!
Kalispell Brewing Company: Mondays, 6-8 p.m.
Backslope Brewing: Mondays, 6-8 p.m.
---
Making Montana 2-Day Event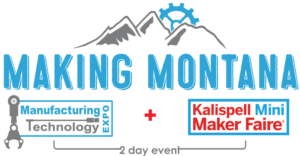 A two-day, family-friendly festival of invention, creativity and resourcefulness on February 15 & 16, 2019 at Flathead County Fairgrounds Expo Building. Find out more at: kalispell.makerfaire.com/about/expo/
Manufacturing Technology Expo – Friday, February 15th • 8:30am – 3:30pm
Meet local manufacturers offering hands-on experiences designed to spark curiosity and Demonstrate what manufacturing is really about.
Kalispell Mini Maker Faire – Saturday, February 16th • 10am – 3pm
Dive into the world of Making and see how tinkering can build 21st century skills.