Imagine. Create. Explore.
What if the library was more than just a place for books, music and movies? What if the library was a place to learn survival skills, brew beer and fix your bike? Find new opportunities to make, create and explore.
---
Try your hand at print making, play to bring out your inner child and think more seriously about what skills make a maker. Cap it all off with Making Montana, a two-day event celebrating making and 21st century skills. It's all about Making, with a capital M, this winter at ImagineIF Libraries.
---
Ribbon Cutting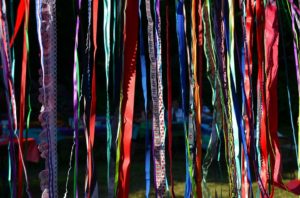 Rip and cut surveyor's tape to build from the ground up. Elevate this everyday material into an art installation. Resulting in a sensory experience, this zone is especially designed for those ages 6 and up, including adults.
Kalispell: January 7-18
Columbia Falls: January 22-26
Bigfork: January 15-29
---
Trivia @ the Brewery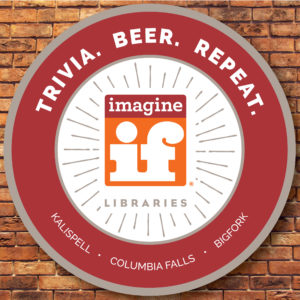 Enjoy trivia night every Monday at the brewery, with trivia questions provided by ImagineIF Libraries. Put your brain to the test!
Kalispell Brewing Company: Mondays, 6-8 p.m.
Backslope Brewing: Mondays, 6-8 p.m.
---
Making Montana 2-Day Event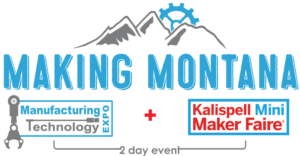 A two-day, family-friendly festival of invention, creativity and resourcefulness on February 15 & 16, 2019 at Flathead County Fairgrounds Expo Building. Find out more at: kalispell.makerfaire.com/about/expo/
Manufacturing Technology Expo – Friday, February 15th • 8:30am – 3:30pm
Meet local manufacturers offering hands-on experiences designed to spark curiosity and Demonstrate what manufacturing is really about.
Kalispell Mini Maker Faire – Saturday, February 16th • 10am – 3pm
Dive into the world of Making and see how tinkering can build 21st century skills.