Imagine. Create. Explore.
What if the library was more than just a place for books, music and movies? What if the library was a place to learn survival skills, brew beer and fix your bike? Find new opportunities to make, create and explore.
---
Summer. The long awaited sunshine is here and it's time to play! Hone your map reading abilities as you plan your adventures, try out your sauce making skills as you get ready to grill, and then take a breather and cool off. Use these long summer days to pack it all in at ImagineIF Libraries.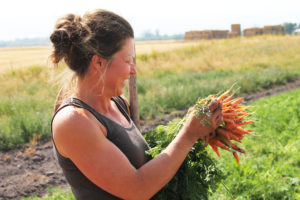 Taste a Little of the Summer
Take the flavors of the summer into the fall when you ferment veggies from Lower Valley Farms. Make a brine and take home a jar to enjoy later. While supplies last.
ImagineIF Kalispell: September 7-14
ImagineIF Columbia Falls: September 18-22
ImagineIF Bigfork: September 25-2
---
Kalispell Together: A Community Celebration
Join together to champion inclusion and celebrate diversity with Love Lives Here. Enjoy live music, passionate speakers, snacks and fun activities for all. Come show your Kalispell love!
ImagineIF Kalispell: Saturday, September 15, 10-12pm, outside the library on 3rd street.
---
Friends of the Library Book Sale
Join the Friends of the Library for their annual book sale! Thousands of books, CDs, DVDs and audiobooks will be for sale, with all proceeds benefiting ImagineIF Libraries.
Kalispell Center Mall:
September 21, 10-8 pm
September 22, 10-6 pm
September 23, 11-4 pm